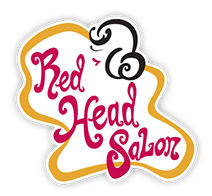 RED HEAD SALON
168 Ridge Road North
Canton, MI 48188
734.981.RDHD (7343)
CLICK HERE TO
HAIR CUTS
Womens ­- $45
Gentlemens - $25
Children (12 & Under) - $20

EVERYDAY & FORMAL STYLING
Shampoo with Style - $30
Formal Styling - $65
Bridal Consultation & Trial - $75
Wedding Day Styling in Salon - $100
Wedding Day Styling on Location - $150

COLOR & FOILING
Color Touch Up - $60
All Over Color - $80
Individual Foiling - $40
Partial Foiling - $75
All Over Foiling - $100

WAXING
Eyebrow Waxing - $18
Lip Waxing - $10

A LA CARTE
Ultimate Hair Treatment - $15
(An overhaul on dry, damaged and chemically processed hair)

NOTE: All pricing is subject to change based on length and thickness
NEED US ON LOCATION?
Red Head Salon designers are for special available upon request for special events including destination weddings, photo shoots and editorials. Call us today!
*Prices shown here are a base price. Prices will vary depending on length, thickness and desired style of hair. Consultations are always free and encouraged for us to get a better understanding of what you as a client are looking for.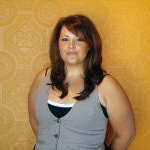 Since I was a little girl it was evident that I wanted to do hair!" After graduating from KSA in Ann Arbor she stayed in the area and began her first part of her career gaining experience as well as knowledge for the products. Continuing her education is very important to Angie as she is TIGI cutting certified and a color specialist(training under a specialist for 2 years) Her dedication to service is evident in her ongoing precision in cutting and coloring.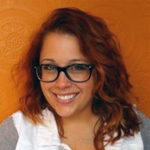 As a former Aveda Cosmetology School graduate, Karie understands that hair is not just an accessory; that great hair is the key to feeling beautiful. She is a highly motivated and friendly stylist who believes that communication is key to finding the perfect cut, color, and style for each client. Her passion for the industry and positive attitude makes Karie a fantastic addition to Red Head Salon. Call today for an appointment or book online.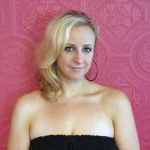 Upon graduating the Douglas J Aveda Institute early in 2005, Kaithlin continued her passion for education and hair by becoming a licensed Educator. Working at the institute as an Instructor, Kaithlin attended several advanced education courses with both Douglas J and Aveda. Throughout her career, Kaithlin has attended several advanced education classes, as well as hair shows with a variety of companies and platform artists.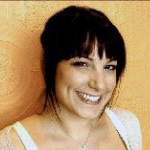 Brittany joined Red Head Salon in March of 2009 with 6 years of industry experience. Following her education at the acclaimed Virginia Ferrell College of Beauty, Brittany continued her training as a Color Specialist under a renowned colorist in Novi, Michigan. After receiving extensive training in highlighting, color corrections, and creative color, Brittany worked as a Loreal Professional.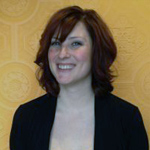 Erica's passion for hair began in 2003 where she spent many years managing a full service salon and spa in Ann Arbor, Mi. After earning her Bachelors Degree from Eastern Michigan University in 2005, Erica decided to further her education by attending Douglas J Aveda Institute. She returns to us bringing her vibrant personality, extensive knowledge of the salon industry, and her ability to create a wonderful experience for each of her clients.
Red Head Salon is proud to feature the following products